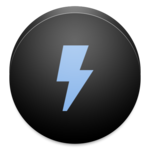 Meet SharpTools
Connect your Homey, SmartThings, Hubitat, or Home Assistant hub and build beautiful custom dashboards to view and control your smart devices or use the visual rule builder to create automations that make your home smarter.
Why SharpTools?
Powerful Dashboard Integrations
Monitor and protect what's important alongside information you care about. Display live camera streams, real-time traffic, calendars/agendas, news, weather forecasts and more in your dashboard.
Your Dashboards,
Your Way
Create custom dashboards that fit your unique needs and taste. Turn your phone or tablet into your smart home control center to view and control all your devices in one place.
Automation Makes Your Home Smarter
Create powerful automations using a simple to use, visual rule builder. Get started with simple 'If This, Then That' style automations or build complex conditional flows.
Intuitive Visual Rule Builder
Set up creative automations in Rule Engine with ease. You don't need to be a programmer to create powerful rules.
Start Free,
Premium Optional
Get started with dashboards and Rule Engine for free! Choose to stay on the free tier or optionally unlock additional premium features.
Supported Devices
iOS, Android, Amazon Fire Tablets, Mac, and PC with modern browsers
iOS
Amazon Fire
Android
MAC/PC